Juvenescence
Unlocking the secrets of longevity
Overview
Date Established
01/2017
Founder
Greg Bailey, Jim Mellon, Declan Doogan
Headquarters
Princeton, NJ
Industries

Science & Research

Biotechnology & Pharmaceuticals

Health & Wellness

Website
https://juvlabs.com
Press Contact
Kayla Cobourn
Social
About
Juvenescence is a leading company in the Aging & Longevity space, dedicated to researching and developing innovative solutions to extend human lifespan and improve quality of life as we age. Our mission is to inspire and equip the world to reimagine what it means to get older, and help people live healthier, longer.
The Juvenescence team consists of highly experienced drug developers, entrepreneurs, marketers, and investors with a significant history of success in pharmaceutical drug development, synthetic biology, and tissue and cellular engineering. It was founded in 2017 by Jim Mellon, Dr Greg Bailey and Dr Declan Doogan, and most recently appointed Dr Richard Marshall, CBE as CEO.
The company has two distinct divisions that comprise its broad portfolio of innovation – one developing therapies to modify aging and increase healthy human lifespan through prevention and by regenerating damage, and the other leveraging the company's strong scientific foundation to develop nutritional products that are effective, safe and formulated to support a healthy lifestyle. 
Juvenescence's core principles for its products are: 
Science-backed: To go above and beyond baseline requirements for nutritional products and only output science-driven, evidence-based products that have been thoroughly tested. 
Comprehensive Research: Conduct clinical trials with best-in-class research firms and validate our studies through accredited peer reviews – both pre- and post- product launch. 
Data-driven: Aim to have a feedback loop readily available to measure impact, ensuring products work to help consumers achieve their personal goals.
The company is committed to inspiring and equipping the world to, not just reimagine what it means to age, but to help people Reimagine A Lifetime and take control of their longevity now. For more information see: www.JuvLabs.com
Founding Story
In the early days of Juvenescence, a group of visionary scientists and entrepreneurs came together with a common goal: to revolutionize the field of aging and longevity. Driven by their passion and determination, they embarked on a journey to unlock the secrets of aging, inspired by the belief that aging should not be a barrier to living a healthy and fulfilling life. From humble beginnings to becoming a global leader in the field, Juvenescence continues to push the boundaries of what is possible in the quest for longer and healthier lives.
Products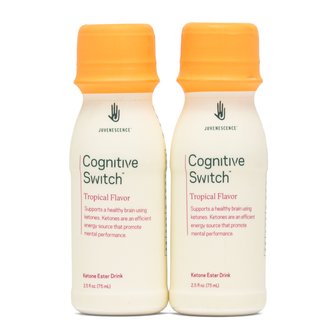 Cognitive Switch
$24.99
You must be signed in as a media user to and interact with hundreds of media-ready brands.
Create your Media account
×
Team Bios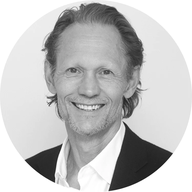 Dr. Greg Bailey, MD
Executive Chairman / Co-Founder
see bio
Dr. Greg Bailey, MD, a co-founder and the Executive Chairman of Juvenescence, is a physician, financier, and biotech entrepreneur with extensive experience founding and financing healthcare companies.
Dr. Bailey is driven by the important opportunity to truly modify aging based on rigorous science. The goal: to use his track record and drug development expertise, and that of his partners, to find compelling products and raise the extraordinary amount of money necessary to fulfill the promise of Juvenescence.
Dr. Bailey was a former managing partner of Palantir Group, Inc., a merchant bank specializing in biotech and intellectual property and he was the initial financier and an independent director of Medivation, Inc. (MDVN:NASDAQ), acquired by Pfizer in 2016. He also led the seed financing of Biohaven Pharmaceuticals Holding Company Ltd. and joined the board in 2014.
Previously, he founded or financed Ascent Healthcare Solutions, VirnetX Inc. (VHC:AMEX), and SalvaRx Group PLC. He is also a board member of AgeX Therapeutics.
Dr. Bailey has an MD from the University of Western Ontario and practiced emergency medicine for 10 years prior to becoming a serial entrepreneur.
Dr. Bailey has embraced a healthy lifestyle that includes biohacking, proper diet and a comprehensive exercise program: high-intensity training, weightlifting, aerobic exercise and yoga.
Dr. Brianna Stubbs, DPhil
Lead Translational Scientist, Buck Institute for Research on Aging
see bio
Dr. Brianna Stubbs, DPhil, is a world expert in exogenous ketone metabolism and its implications for performance, resilience and health-span. She completed her PhD in Metabolic Physiology at the University of Oxford, studying the metabolism and the application of exogenous ketone salts and esters. While completing her studies, she competed on the British International Rowing Team and was a two-time World Champion lightweight athlete.
Brianna spent two years as Research Lead at a San Francisco based start-up called HVMN, where she helped to launch the world's first commercially available ketone ester drink and set up a collaboration with the US Special Operations Command to investigate the effects of ketone drinks on physical and cognitive performance in extreme environments.
Brianna is currently Lead Translational Scientist at the Buck Institute for Research on Aging where she's part of a team focused on developing our understanding of ketone biology, the metabolic effects of novel exogenous ketones, and the translation of these findings into tools for implementation as part of a holistic approach to healthy aging.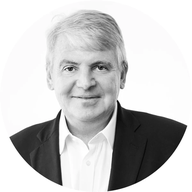 Jim Mellon
Deputy Chairman / Co-Founder
see bio
Jim Mellon, a co-founder and Deputy Chairman of Juvenescence, was inspired by the possibilities and advances being made in the area of longevity. He travelled across the world, speaking to leading scientists and researchers, and from those conversations, he wrote the book, Juvenescence. That book and his partnership with Greg Bailey and Declan Doogan led to the concept and rare opportunity to reinvent human aging.
Jim is an investor with interests in numerous industries. After leaving Oxford University, where he studied philosophy, politics and economics, he worked in Asia and the United States in two fund management companies, GT and Thornton, before establishing his own business in 1991. This business continues today, but Jim no longer works as a fund manager and is, instead, focussed on biotech, clean food, and property, with other business interests managed by his family office, the Burnbrae Group. These interests include banking, mining and hotels.
In addition to his roles at Juvenescence, Jim is a non-executive director of Condor Gold, Portage Biotech Inc., Bradda Head Limited, Chelsea Avondale Limited, and of Agronomics Limited, and is executive Chairman of Manx Financial Group, which owns Conister Bank. Burnbrae is a substantial landlord in Germany and has interests in a diverse range of projects. Jim has written several books, including Wake Up!, Juvenescence and the recently released Moo's Law. Jim has established the Mellon Longevity Centre at Oxford, and is also an honorary fellow of Oriel College.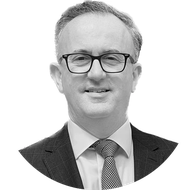 Dr. Richard Marshall, CBE, MD, PhD
Chief Executive Officer
see bio
Dr. Richard Marshall is a physician scientist and a highly experienced executive with a 20-year track record of outstanding leadership in Pharmaceutical R&D. He is driven by a passion for developing new medicines to treat diseases of high unmet need and is excited to lead Juvenescence on its mission to improve the healthspan of people globally.
Most recently, Richard was Senior Vice President and Global Head of Respiratory & Immunology Development at AstraZeneca, overseeing the development and approval of five new medicines. This included the SARS CoV-2 vaccine, Vaxzevria, and combination antibody, Evusheld. In 2021 he was recognized in the Queen's Honours List with a CBE for his contribution to UK science and the Covid response.
Before joining AstraZeneca, Richard held increasingly senior roles at GlaxoSmithKline and was Vice President of Fibrosis R&D. He
trained at UCL and has held visiting professor and honorary consultant roles in thoracic medicine at Newcastle University and the Royal Brompton Hospital. Throughout his career, Richard has co-authored >60 original publications in journals including The Lancet and The New England Journal of Medicine.
Loading Related Guides...
You must be signed in as a media user to from Juvenescence and interact with hundreds of other media-ready brands.
Create your Media account
×