DELTA Cannabis Water
Delta Cannabis Water - Beyond the Ordinary. Disrupting the Cannabis Landscape with Every Sip!
About
Delta Cannabis Water is a pioneering force in the cannabis industry. With a fervent advocacy for the myriad benefits of the cannabis plant, the company strives to make these advantages accessible to everyone across all 50 states. For too long, the potential of cannabis has been unjustifiably suppressed. Delta Cannabis Water is committed to shifting perceptions and reintegrating the plant into the mainstream. Guided by this mission, the company has developed a unique cannabis solution that not only boasts the benefits of THC, but also offers a pleasurable taste. The primary goal is to mimic the effects cannabis flower as closely as possible in a beverage form, without any taste. This is achieved through a specialized blend of terpenes, live resin, and carefully determined cannabinoid ratios. Historically, the consumption of cannabis-infused beverages rivaled smoking in popularity, and Delta Cannabis Water is excited to revitalize this tradition with a modern twist. Convinced of the therapeutic and health-enhancing properties of cannabis, Delta invites everyone to partake in this revolutionary journey and experience the benefits first-hand with their delectable cannabis beverage.
Founding Story
The genesis of Delta Cannabis Water traces back to November 2020. The introduction of D8 Seltzer marked a significant milestone in the market, as the first legal, hemp-derived THC beverage available nationwide. The journey was not without trials. Numerous rejections from store owners and retailers toughened the resolve of the company. Unyielding in commitment, Delta Cannabis Water engaged with people aged 21 and over, spreading their mission and passion with zeal. The company's story is thus, one of resilience, passion for cannabis, and unwavering dedication to a mission. Despite the obstacles, the belief in the potential of cannabis never faltered, and the journey continues with renewed vigor.
Products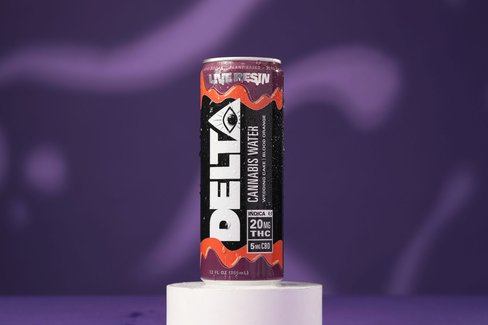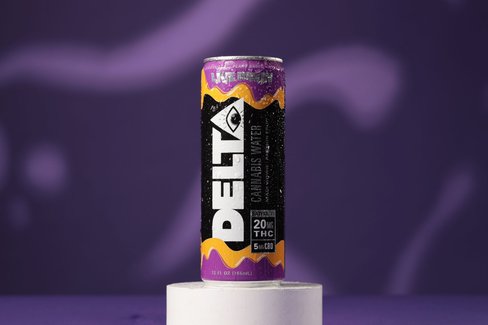 Features
One Can = 2 Full Joints Effects
- 20mg THC per can - Balanced Blend of THC to CBD - Live Resin infused for an authentic cannabis experience - Fast acting (feel effects within 5 minutes!) - Stronger than traditional 20mg of THC (high absorption rate) - Non-Alcoholic
Team Bios
see bio
I am the proud founder of Delta Beverages, a brand that has sold over 1,200,000 million cans in more than 3500 stores. It has been an incredible journey to see the growth and success of the company.
Throughout my life, I have always been a go-getter and have never shied away from hard work. I firmly believe in taking initiative and actively seeking out opportunities to make a positive impact. This mentality has been a driving force behind the success of Delta Beverages.
Aside from my professional pursuits, I place a strong emphasis on maintaining a healthy lifestyle. Eating well and staying active through regular gym visits help keep me energized and focused on achieving my goals.
It has been an honor to lead Delta Beverages and work alongside a team of dedicated professionals who share my passion for success. I am excited to see what the future holds for the company and look forward to continuing to make a positive impact in the industry.
Loading Related Guides...
You must be signed in as a media user to from DELTA Cannabis Water and interact with hundreds of other media-ready brands.
Create your Media account
×