Bee Inspired
Gifts of Health, Light & Color from Nature
About
Welcome to Bee Inspired®, led by founder Kara Brook Brown. We specialize in honey-based products, offering a thoughtfully curated collection of artisanal honey gifts from Farm to Body®. Our Honey Retail Storefront, located in Owings Mills, Maryland, showcases our stunning, ecologically respectful treasures from our Chesapeake Bay farm. From our Peace of Mind collection to our indulgent professional spa products, we harness the power of natural ingredients made possible by the honeybee.
At Bee Inspired, we celebrate the incredible power of nature and its connection to the honeybee. Our mission is to offer irresistible products and cherished gifts that inspire goodwill, promote sustainable living, and create lifelong memories. Through active community involvement, ongoing innovation, and our unwavering dedication to fostering a harmonious connection between nature and human well-being, Bee Inspired is designed to make a lasting impact.
More on our philanthropy efforts here: https://beeinspiredgoods.com/pages/giving-back
More on our farm and beekeeping practices: https://beeinspiredgoods.com/pages/farm
More on press features: https://beeinspiredgoods.com/pages/press
More on farming for bees: https://beeinspiredgoods.com/blogs/beekeeping/farming-for-bees
Founding Story
Kara Brook Brown is an artist who paints with encaustic, a paint made from beeswax, tree resin, and pigment. Inspired by the natural materials and the idea of a sustainable art form, she became a beekeeper for the beeswax. However, Kara quickly realized that raising bees had a much greater impact on the planet and shifted her focus towards creating a haven for honeybees. With 102 acres of land facing the beautiful Chesapeake Bay, she created an oasis for these essential insects.
In 2013, she unveiled Waxing Kara, a brand that epitomizes the harmonious connection between art, nature, and sustainability. Fast forward ten years, and Kara's vision has expanded to encompass the broader Bee Inspired brand.
Now, Bee Inspired offers a world of possibilities, where you can embrace the wonders of nature and discover nature-based products for all of life's occasions. Drawing inspiration from the abundant offerings of the natural world and the tireless work of bees, Bee Inspired is committed to offering you top-quality products that also promote eco-sustainability and entrepreneurial advocacy.
More on our founder: https://beeinspiredgoods.com/pages/meet-kara
More on our farm and beekeeping practices: https://beeinspiredgoods.com/pages/farm
More on farming for bees: https://beeinspiredgoods.com/blogs/beekeeping/farming-for-bees
Team Bios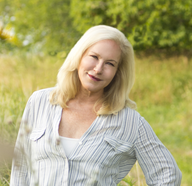 see bio
From the time Kara Brook could walk and talk, there was no question what her passion was. Graduating from crayons to charcoal to paint, her talent as an artist and commitment to that passion was laser-focused participating in every possible art program outside of school from a young age.
When Kara's father passed away, she dropped out of high school and enrolled in community college. That year, she took her portfolio to the Maryland College Institute of Art, was accepted, and transferred at age 17. The College granted a MICA scholarship and information on other places to apply for more aid. She was awarded multiple scholarships.
At age 34, Kara established an endowed scholarship in her father's name to give a helping hand to current students at her alma mater. She did it in part to honor her father's memory, but really wanted to help other students like her. To date, the endowment is more than $150,000 and over 30 scholarships have been awarded over the last 20 years.
Today, Kara is thriving in her latest entrepreneurial venture, Bee Inspired, and balances her time at the Chesapeake Bay farm with her time in her studio pursuing encaustic projects.
EDUCATION
1986 Maryland Institute, College Of Art, BFA, Visual Communications Baltimore, Maryland
WORK EXPERIENCE
2010 - Present
Kara Brook Art | New York, New York | www.waxingkara.com
While growing her award-winning graphic design company, Kara managed to occasionally escape to visit art shows and art collections across the U.S. and Europe, keeping her love of fine art alive. Since closing her company in 2010, she has trained, focused, and immersed herself in the art of encaustic painting. Her work tells whimsical stories about her friends, family, and experiences.
1987 – 2009
BROOK GROUP, LTD. | Ellicott City, Maryland
What started as a one-woman shop offering logo design grew to become a 50-person, strategic Web marketing firm with national clients like AOL, the Justice Department, the White House, and Halo Pets.
Kara led her creative team to design, develop and promote web sites for a broad range of commercial and non-profit clients including: America Online, Ameritrade, Clear Channel, Halo Pets, KPMG Corporate Finance, US Department of Energy, US Department of Justice, US White House, and VeriSign.
Career Highlights and Accomplishments:
Became the first AOL Affiliate Studio in the nation.
Developed "The Brand of Justice" – the first government agency to embrace the concept of brand online, in the federal government in the late 1990s.
Identified a need for web content management in the late 1990s and invented an award-winning Content Management Software used by the federal government and non-profit organizations for 10 years.
Worked for the Bush Administration on special web projects that measured government performance and put a face on his EGov initiative.
Created the online brand for Halo Pets, including all web technology integration, internet marketing strategies and social marketing
Won many industry awards and was Brook Group Designs were published in several books showcasing outstanding graphic identities
Created scholarship foundation, The Reuben Brook Scholarship, at MICA that awards two deserving digital arts students scholarship each year since 2000
Donated services to non-profits each year including Teen Suicide Prevention, Special Olympics, House of Ruth Maryland, and Vision Workshops.
Taught classes in visual communications, interface design, user experience design and search engine optimization at MICA and Purdue University
Rehabilitated two historic properties on Main Street in Ellicott City to house her businesses.
Loading Related Guides...
You must be signed in as a media user to from Bee Inspired and interact with hundreds of other media-ready brands.
Create your Media account
×