The Best Kept Secret For Boosting Ad Conversions Is Not What You'd Expect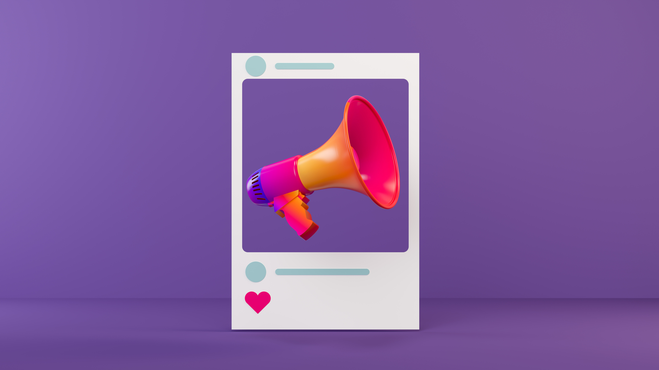 In the ever-evolving landscape of marketing and advertising, staying ahead of the curve is the name of the game at Press Hook. We've been closely monitoring a fascinating trend in advertising: brands are harnessing the power of their earned media (any material written about you or your brand that you haven't paid for or created yourself) placements within their ad creative to achieve significant boosts in return on ad spend (ROAS).
This strategy began when Hawke Media, a company well-versed in working with a diverse range of consumer brands, approached Press Hook, intrigued by the potential of incorporating press logos into their ad campaigns. The results were astonishing: a 5X increase in ROAS and significantly higher conversion rates. This led us to delve deeper into the concept to determine if it was a broader trend that could dramatically enhance the ROI of securing press coverage.
We consulted with Jeremy Schulkin, Hawke Media's VP of Paid Social & Amazon, to gather insights for our research. Schulkin's findings were nothing short of extraordinary. On average, ads featuring press logos in their creative experienced a 20% increase in conversion rates and a 20% decrease in CPA. These figures underscore the immense potential of this strategy.
One example of this trend is Petite Plume, a luxury pajama brand that included the title of the Vogue article they were featured in, proudly displaying the iconic Vogue logo in their ad creative. The result? A remarkable 15% lower cost per acquisition (CPA) compared to their other advertising creatives. This approach dramatically transformed the brand's ROI.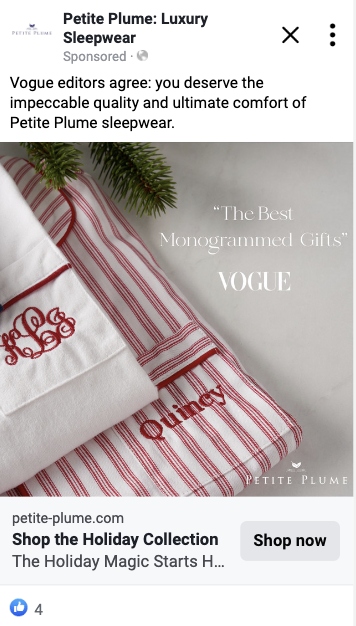 Another notable example comes from the eco-friendly cleaning brand Koala Eco. After being featured in Oprah Magazine's prestigious "The O List," they seized the opportunity to leverage their earned media coverage. By incorporating a quote from their placement alongside the Oprah Magazine logo, Koala Eco achieved a remarkable 10% higher return on ad spend (ROAS).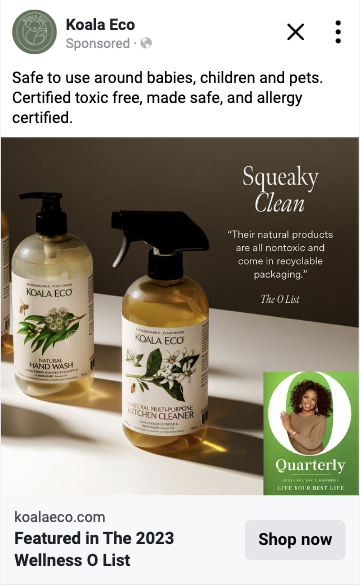 We can't stress enough the impact of logos on ad creatives. As we've observed, ads with logos outperformed ads where the press is simply mentioned in the copy. Consumers tend to focus on the visual elements of an advertisement before diving into the text, and seeing a trusted logo creates a sense of credibility, fostering a greater inclination to click. Moreover, it aids in retargeting, as consumers who may have previously heard of a product but remained undecided are more likely to make a purchase when it's associated with press coverage.
The research continued. Schulkin found that when users clicked through an ad to the brand's homepage and saw press logos prominently displayed, conversions were notably higher than on pages lacking such symbols. As a result, it's strongly recommended to integrate press logos on all product pages, enhancing the perception of the products' trustworthiness and value.
But, as with any strategy, timing is essential. For instance, featuring logos under the title "Best Gifts for Dad" around the holidays and Father's Day is crucial to staying seasonally relevant.
Jeremy Schulkin shared his insights, emphasizing the newfound importance of press coverage. "This information opens a new perspective for us at Hawke Media," he said. "Just seeing how much better it performs gives us insight into how press coverage is more trustworthy than a random consumer testimonial. It tells a different side of the story."
The incorporation of earned media placements and logos into ad creatives has emerged as a powerful strategy for brands looking to drive higher ROAS. By using logos prominently, adding them to product pages, and leveraging them in lead generation and customer emails, brands can turn their hard-earned press coverage into a powerful tool for success.