Should You Launch a Substack? Here's What You Need To Know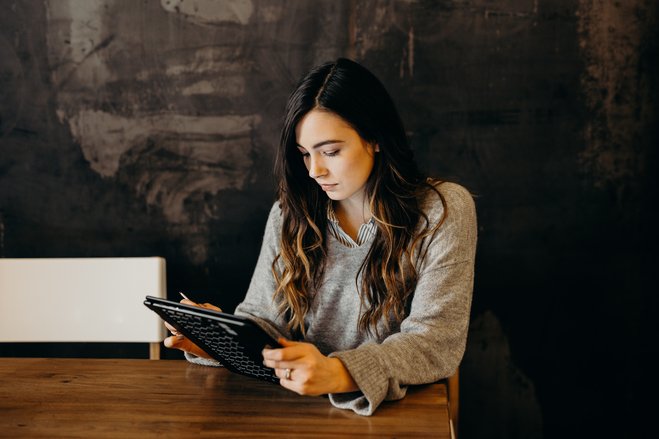 Substack is taking off as of late, with seemingly every journalist and many big-name experts and thought leaders starting their own newsletters to share their insights and work with more people. The platform gives them more ownership over their ideas and content, allowing them to monetize the work or share information that may not fit elsewhere. Now that you've heard about the benefits of Substack, you may be wondering, should you launch a Substack? From how to build an audience to how to get started (and beyond), here's what you need to know if you're considering taking the plunge for yourself (or your company).
What is Substack?
Substack is a digital newsletter platform that enables writers and other content creators to create, publish, and monetize newsletter content, as well as interact with subscribers. Substack keeps the ownership and control of content for users, making it especially enticing for those who primarily write for publications or who want to share information that wouldn't belong on a company blog or website. A Substack newsletter can be a great way to establish yourself as an authority in your industry and share you well-earned knowledge with an audience, growing your brand awareness as well as your personal brand and professional reputation.
How do you set up a Substack newsletter?
Setting up a Substack is simple. First, create a Substack account. Then, build out what you want your newsletter to look like. Give it a name, add a logo, and make the newsletter design fit your branding. Next, you'll need to determine whether you want your newsletter to be freely available or if you'd like to offer paid subscriptions. You can also do both: a more general free version and a paid version packed with extra information.
Now, you're ready for your first post. Write your first post and get ready to send it out to any subscribers you already have.
How to grow your audience on Substack
Now that you're ready to share your knowledge and expertise, you need to build your audience. To ensure that you're setting yourself up for success, make sure that you're working strategically.
Make sure you're publishing high-quality content on a regular basis. Only publishing posts sporadically will hurt your growth. Do your best to share information that can't just be found everywhere—make sure what you're sharing is valuable insight to keep your readers coming back and also encourage them to share what they've read.
Fill out your About page and newsletter landing page so that potential subscribers understand the value they'll receive when subscribing.
Don't forget to share your own content! Promote your newsletter on social media platforms, let colleagues know about it, and interact on Substack notes so more people hear about you and your work.
Consider collaborating with colleagues sharing valuable content that your audience will be interested in, but that you're not already sharing. Cross-promote your newsletter with these folks or ask them to pen a guest post.
How to engage with your audience on Substack
Continuing to connect with your subscribers over time is critical if you want your Substack to be a long-term success. The best way to do that, of course, is to regularly post insightful and valuable content that will keep them coming back. But beyond that, there are a few things you can do to encourage subscriber engagement:
Start a conversation with them. Ask questions, respond to comments and feedback, and do your best to help if they have questions.
Consider what you can offer subscribers as an added value. Maybe you're monetizing your Substack and offering a course, live Q&A or coaching sessions, or panels and workshops to paid subscribers. Perhaps you offer longer-form content to subscribers and just short snippets of content to those who don't subscribe.
Use Substack's email tools to send announcements and updates right from the platform to your subscribers.
Segment your subscribers so that they're receiving the content that most fits their preferences and interests.
Starting a Substack can help you establish (and grow) your reputation, credibility, and audience. Using the platform's features to the fullest can help you make your newsletter a success.