Press Hook Profile: Trina Assur of Dinner Service NY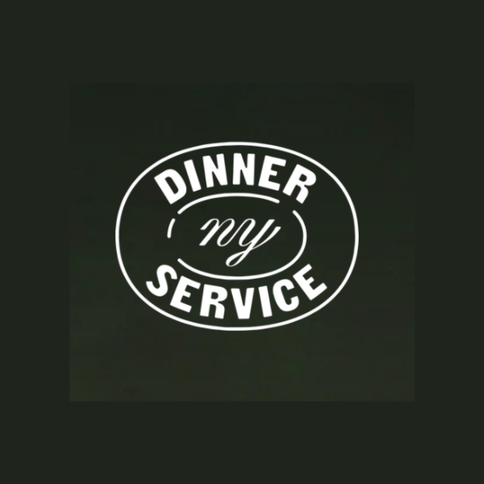 Today we're chatting with Trina Assur, co-founder of the apparel brand Dinner Service NY. From early on, Trina and her co-founder Gabrielle Gomes understood the importance of PR when it came to storytelling, connecting with their audience, and building their brand. In this chat, we'll find out how Trina stumbled upon Press Hook and used it to take Dinner Service NY to the next level
PH: Can you tell me about your company Dinner Service? What is it and how did you come up with the name?
TA: Dinner Service is an apparel business that creates small batch, limited edition collections around cultural pillars like musicians and artists. We use their stories as inspiration for our clothing designs. The name comes from the idea that we are the host or entertainer bringing our partners to the table to meet our customers, like at a dinner party where you share stories and connect.
PH: How did you first discover Press Hook and what challenges were you facing before using them?
TA: We were an early adopter of Press Hook. They reached out to us when they were offering a digital press kit. We knew PR would be important but weren't sure how to do it ourselves. The press kit allowed us to start doing our own media outreach. We later signed with an agency that used the Press Hook press kit a lot. Eventually, we turned to Press Hook for all of our services. PR was essential for our brand, and Press Hook helped us centralize our press materials.
PH: Can you walk me through your typical engagement working with Press Hook?
TA: We keep in close contact with our Press Hook rep. We have monthly in-person meetings to discuss upcoming story pitches and campaigns. We share our forward content calendar and add new pitches as things come up. Press Hook has been great about being flexible with changes. They understand our brand nuances and pitch stories customized for different media outlets. It's been a great partnership.
PH: How did you know when to pivot your strategy from marketing kit to more publicity? How did you know the message had matured enough for broadcasting?
TA: It was a lot of testing and learning, but we knew we had to adapt and reach the right audience. Having a partner like Press Hook to help us test things out, get feedback, and pivot was useful. We're still in that process of figuring out what angles will interest journalists and how to position ourselves the right way. Press Hook has been great at helping us navigate that.
PH: Do you have any underrated platforms or channels that you think could help reach your target customer or a broader audience that is being underutilized?
TA: The PR landscape has changed so much and become more fragmented. Even social media has become its own form of PR if the right influencer endorses your product. Having PR partners who understand the changing reach and audiences helps ensure we align with publications that will reach our core audience. Who is actually reading these outlets? The readership and audience of PR platforms matters.
PH: What advice do you have for other CPG companies that are considering building up their brand, marketing materials, and reach?
TA: I have tons of advice! On the PR front specifically, it's good to have a thought partner to help pick the right agency and build relationships - that's so important. You need to ensure the agency fully understands what you're selling, your brand angles and voice, so the PR continues your brand consistency. Not all press is good press - you want to show up in the right places that align with your audience. And you want PR partners who take the time to understand your nuances and pitch you in the right way, hitting your key points.
PH: What does your ideal next year look like for you and Dinner Service?
TA: Getting our sustainability pillar more recognition and widely adopted. Telling our unique business founder story. Getting our garments featured in trusted fashion publications to give customers confidence in our product. Overall, continuing to grow our PR reach.
Trina's journey and how Press Hook became her trusted partner in PR is a testament to the importance of getting your brand's story out there in the right way.
Keep an eye out for more stories and insights, as we keep navigating the ever-changing world of branding and public relations!