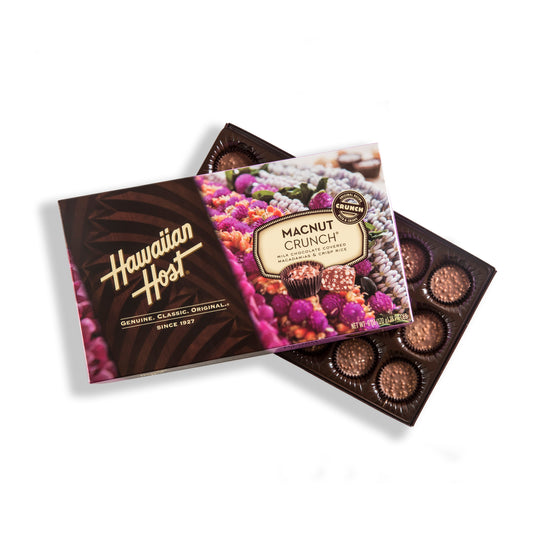 MacNut Crunch 6oz Box
$9.95
MacNut Crunch 6oz Box
$9.95
You must be signed in as a media user to and interact with hundreds of media-ready brands.
Create your Media account
×

Request Samples
×
Spread the aloha by sharing this Island delight with someone special. A satisfying crunch in every mouthwatering bite, our MacNut Crunch is crafted with dry-roasted macadamias and crisped rice covered in rich milk chocolate.
This one-layer, 6oz box (18 pieces) is ideal for gift-giving. Share them with friends and family, or simply indulge for yourself!
Share
MacNut Crunch 6oz Box
Check out MacNut Crunch 6oz Box, a product from Hawaiian Host, on Press Hook!