Yiftee, Inc.
"Keep Local Dollars Local"
About
Yiftee's market leading Community Card platform offers a simple, custom-branded, digital gift card that can be used exclusively at the local shops and restaurants in a community - thus "keeping local dollars local."
The Company works with 550+ cities, towns and neighborhoods, and 16,000 local merchants, engaging the community to bring profitable revenue to small businesses. In every program Yiftee has a commuity leader partner who is responsible for local branding, marketing and recruiting their merchants. Consumers, companies, schools, hospitals, non-profits, city/county government and others purchase the cards online for gifts, employee rewards, and promotions.
Yiftee is bringing a part of the $188 billion US gift card market to Main Street by combining 10's to 100's of local merchants on one "shop local" gift card custom branded for each community. Recipients have many choices and enjoy a fun, local experience spending their cards. The program is free for communities to set up and free for the merchants to participate.
Founding Story
Launched in 2012, Yiftee is a company dedicated to bringing profitable business to local shops and restaurants. They initially started by offering simple eGift Cards for small businesses, then small franchises and chains, and in late 2017 they offered the first all-digital Community Cards.
When the pandemic struck in 2020, local Chambers of Commerce, Main Streets, Downtown Associations and City Governments were rightfully concerned that their small businesses would die. They raced to set up Community Card programs. Rapid growth continued, primarily via word of mouth, and Yiftee began to see not only consumers purchasing the cards to support their local businesses, but also enterprises buying them as employee rewards, holiday/anniversary gifts, and client appreciation.
Yiftee's Community Cards make it easy to shop local, with a higher purpose of supporting the community rather than purchasing from big national brands and ecommerce vendors. Their partnerships with local community leaders, and expansion into enterprise Community Card sales have been keys to their success in keeping local dollars local and engaging whole communities in supporting small businesses.
Products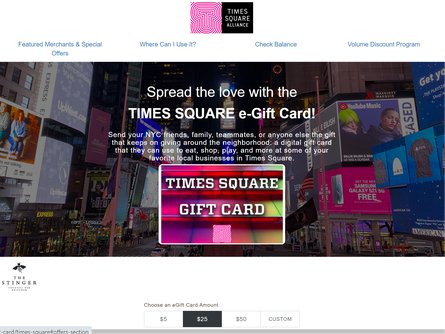 Community Cards
$50.00
You must be signed in as a media user to and interact with hundreds of media-ready brands.
Create your Media account
×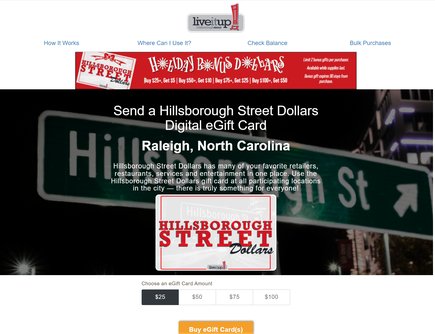 Community Card Bonus Programs
$50.00
You must be signed in as a media user to and interact with hundreds of media-ready brands.
Create your Media account
×
Team Bios
Depending on how you count them, Yiftee is Donna's 3rd or 19th start-up. She started her tech career as a product manager at Sun Microsystems, progressed to CMO where she took a startup from inception through IPO, then went into Venture Capital. After 9 years in VC, she went back to her entrepreneurial roots and became CEO of another startup, which she sold 3 years later and founded her current company, Yiftee. She enjoys teaching entrepreneurship to engineers and entrepreneurs at Stanford University and is a frequent public speaker. She was named one of the 2014 Top 10 Women to Watch in Tech by Inc. Magazine.
Donna holds a B.S. in Industrial Engineering with Distinction from Stanford University and a Harvard MBA. 
Testimonials
Loading Related Guides...
You must be signed in as a media user to from Yiftee, Inc. and interact with hundreds of other media-ready brands.
Create your Media account
×