VBT BOOB TAPE
A breast-lifting solution that seamlessly hides under your most complicated 'fits
About
Escape uncomfortable straps and let your body be free while holding clothing and breasts in place! The satin nipple tape protects your nipples while the adhesive breast tape eliminates the need for a bra! You can rock any backless, frontless dress with the boob hold tape. For All Sizes: Wide Application: Perfect for backless/strapless dresses, t-shirts, halter tops, wedding gowns, sports bras, swimsuits. Friendly to A-G cups, the bra tape will lift and push up even the heaviest breasts to make your own unique figure. Apply it to any part of the body to achieve lift and tightening! Wear it with ANY type of clothing & have no worries about anything showing.
Products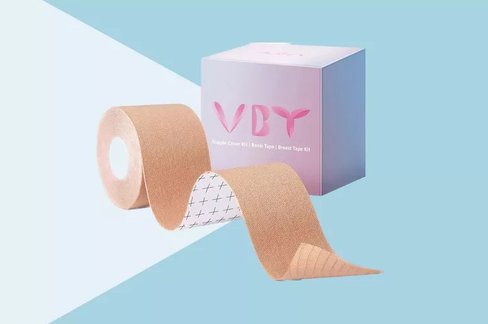 VBT Boob Tape and Nipple Covers
$18.97
You must be signed in as a media user to and interact with hundreds of media-ready brands.
Create your Media account
×
Loading Related Guides...
You must be signed in as a media user to from VBT BOOB TAPE and interact with hundreds of other media-ready brands.
Create your Media account
×