Tastefully Olive
Discover the Taste of Authentic Mediterranean Flavors
About
Tastefully Olive offers exceptional olive oils and barrel aged balsamic vinegars crafted with a passion for authentic Mediterranean flavors. Our olives are handpicked within two weeks of ripening, ensuring maximum freshness and flavor. Elevate your meals with our high-quality, healthy, and authentic olive oils.
Founding Story
Melissa Dillehay, CEO and founder of Tastefully Olive, grew up in a traditional Italian home where olive oil was a staple ingredient. Frustrated with the inadequacies in the olive oil industry, Melissa and her husband embarked on a journey to find the best olives. They discovered a special region in Greece known for producing olives with an exceptionally high polyphenol level. Today, Tastefully Olive sources its olives from this region, ensuring the highest quality. We are driven by a passion for bringing the taste of the Mediterranean to your table.
Team Bios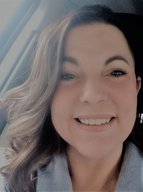 Melissa Dillehay
Founder, CEO
see bio
Melissa Dillehay is the visionary entrepreneur behind Tastefully Olive, a thriving culinary empire that has redefined the world of gourmet olive oils and balsamic vinegars. With a passion for flavor, a commitment to quality, and a relentless pursuit of culinary innovation, Melissa has taken the gastronomic world by storm, transforming ordinary meals into extraordinary dining experiences.
Early Beginnings and Culinary Passion
Melissa's journey into the world of fine foods began at a young age, sparked by her family's love for cooking and sharing meals together. Growing up in a household where the kitchen was the heart of the home, she developed an early appreciation for the art of flavor. This passion led her to pursue culinary studies, where she honed her skills in the kitchen and developed a deep understanding of the harmonious interplay of ingredients.
A Culinary Epiphany: Tastefully Olive is Born
It was during a trip to Italy that Melissa had her culinary epiphany. She stumbled upon a small, family-owned olive grove and balsamic vinegar producer in the heart of Tuscany. Inspired by the exquisite flavors and traditions she encountered, Melissa knew she had discovered something extraordinary. She returned home with a mission: to bring the authentic taste of Italy to American kitchens.
In 2009, Melissa founded Tastefully Olive, a boutique shop dedicated to curating the finest olive oils and balsamic vinegars from around the world. With a keen eye for quality and an unwavering commitment to authenticity, she introduced a range of carefully sourced and expertly crafted products that quickly became a sensation among food enthusiasts and professional chefs alike.
Innovation and Expansion
Under Melissa's leadership, Tastefully Olive has continued to flourish. Beyond offering a diverse selection of artisanal olive oils and balsamic vinegars, the company has expanded to include gourmet food products, culinary accessories, and immersive cooking experiences. Melissa's relentless pursuit of innovation has led to the development of unique flavor profiles, elevating the culinary possibilities for customers everywhere.
A Philanthropic Heart
Beyond her culinary accomplishments, Melissa is known for her philanthropic efforts. She believes in giving back to the community that has embraced her brand. Tastefully Olive has been actively involved in supporting local charities and initiatives that promote food security, nutrition education, and sustainable agriculture.
The Future of Flavor
As the CEO and Founder of Tastefully Olive, Melissa Dillehay continues to push the boundaries of taste, crafting exceptional culinary experiences for food lovers worldwide. Her unwavering dedication to quality, authenticity, and culinary innovation ensures that Tastefully Olive remains at the forefront of the gourmet food industry.
With a passion for flavor that knows no bounds, Melissa's journey is far from over. She envisions a world where every meal is an unforgettable adventure, and she is committed to making that dream a reality, one exquisite drop of olive oil at a time. Melissa Dillehay is not just a CEO; she is a flavor pioneer, a culinary artist, and a true tastemaker.
Loading Related Guides...
You must be signed in as a media user to from Tastefully Olive and interact with hundreds of other media-ready brands.
Create your Media account
×