Straand
Scalp Care is the New Skincare
Overview
| | |
| --- | --- |
| Date Established | 07/2022 |
| Headquarters | Melbourne |
| Industries | Beauty |
| Website | https://www.straandscalpcare.com/ |
| Press Contact | Sarah Hamilton |
| Social | |
About
We're skincare for your scalp.
We're turning the world of scalp care on its head with a brand that is optimistic, inclusive and free of shame.
The way we see it, caring for your scalp is essential, like cleansing your face.
It's time to stop neglecting the skin on your head and embrace a new beauty routine that makes you feel good from root to tip.
We believe high-performing, natural products shouldn't cost the world.
We are working on becoming a carbon-neutral company; we take sustainability seriously.
Inclusivity matters; we are for every Straand.
We're free of parabens, sulphates, and silicones, vegan-friendly and we're Aussie-made.
We're here to have fun; we're bold, playful and imperfect.
Founding Story
STRAAND, an industry-disrupting addition to the Australian haircare market, is turning scalp care on its head with the launch of the first microbiome-focused haircare range.
Crown-care for the next generation, STRAAND is deeply rooted in the ethos that "healthy hair starts with a healthy scalp", with a line of affordable products that treat the skin on your head as well as you treat the skin on your face. Harnessing the power of prebiotics, STRAAND treats the scalp microbiome and addresses the cause of scalp issues, rather than throwing cheap, noxious chemicals at the problem.
With 75 percent of the population concerned with damaged hair, 60 percent with wellness and growth and 45 percent and 35 percent with frizz and dandruff respectively, STRAAND is leading the conversation on the "skinification" of hair.
The STRAAND founding team combines 25 years of industry experience with Sarah Hamilton, Jeremy Hunt, Meagan Pate, Tim Brown and Nick Morris. Their skills run the gamut of manufacturing, global distribution and the creation of beauty brands.
Team Bios
see bio
Meagan is a brand and
business consultant,
primarily working with
brands in the beauty space.
With over ten years of
experience in advertising,
marketing, and media,
working with major
publishers on globally
recognised campaigns for
L'Oreal, Priceline, David Jones,
Vogue, ELLE, and Harper's
Bazaar.
Meagan is a well-rounded
creative with a commercial
lens and a thorough
understanding of the digital
landscape.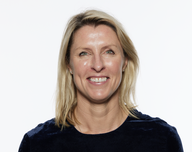 Sarah Hamilton
Founder & Director
see bio
Sarah is the co-founder of
Australian skincare brand
Sand & Sky and Australian
Beauty Box, Bellabox.
Most recently Sarah was the
Managing Director of
Supernova in Australia, the
creator and owner of such
brands as Coco & Eve,
SkinnyMint and BodyBoss.
Sarah has a keen interest
and proven track record in
taking brands to a global
stage through the power of
social media and the creation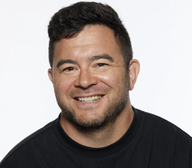 see bio
Tim ran his own business in
China, headed up sales for
Groupon Australia, Managed
CBEC for Australia Post, was
CBO for Health More and
worked as policy advisor for
the NZ government.
Tim has developed deep relationships
with Government
agencies since arriving in
Australia and regularly speaks
and advises at
Government led events with
a focus on entrepreneurship,
CBEC, China and export
business general.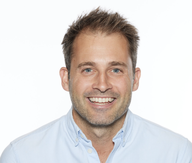 Jeremy Hunt
Founder & Director
see bio
Jeremy helped pioneer the
Cross Border Ecommerce
and Daigou trade from
Australia to China.
Jeremy was co-founder and
COO of Health More,
Australia's preeminent CBEC
distribution company taking
health and wellness brands
to China.
In previous roles Jeremy was
Marketing and Business Manager
at Swisse Wellness and
Myer. Jeremy also
advises ASX/NZX !nancial
sector and leading data
analytics businesses.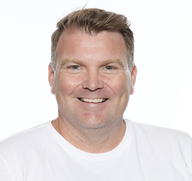 see bio
With 25 yrs experience in Personal
Care, Nick has worked
closely with key
clients across all market
sectors to facilitate growth
of global brands.
Instrumental in the start up
of one of Australia's leading
contract manufacturers, his
extensive knowledge helped
drive growth strategies that
saw 30% gain YOY.
Nicks #exible mindset,
collaborative and personal
approach has enabled him
to build an extensive network
and strong alliances within
the industry.
Loading Related Guides...
You must be signed in as a media user to from Straand and interact with hundreds of other media-ready brands.
Create your Media account
×