Starborough
Refreshing, Crisp & Sustainable
About
Starborough is passionate about nature - especially our planet's awe-inspiring oceans. We are committed to minimizing our impact on and partner with organizations that work to protect/restore our world's oceans since 2020. Starborough is certified as a sustainable wine of New Zealand. Our New Zealand vineyard and bottling facility follow over 65 best in class practices and standards in order to be environmentally responsible and economically viable. Starborough is committed to helping protect and restore our planet's precious ecosystems. Once again, in 2023 Starborough is proud to partner with Oceana and throughout the month of June, Starborough will donate $1 from every wine bottle sold, up to $50,000, to Oceana to continue supporting their efforts in protecting ocean habitats. Starbourough deployed it's second reef in Destin, Florida on 5/17/2023. With a combined 25 reefs, the reef complex is large enough to be a certified reef complex in the Gulf of Mexico and will be located two miles off the coast of Florida. This year's concrete limestone structure addition weighs 18 tons, stands 15 feet tall and 19 feet wide. The structure will be able to withstand storms with up to hurricane 5 force winds and waves, preventing settling and scouring while providing a safe habitat for all forms of marine life. The Starborough Wine Reef is now available for scuba divers, fishermen, and snorkelers to explore.
In August 2023, Starborough will be deploying it's first reef in North Carolina which will be approximately 15 acres in the Pamlico Sound. Starborough will be deploying 40 units that will be 3x3x3 ft cubes with holes for fish to congregate and will weigh approximately 1500 lbs each.
Founding Story
Born from a love of wine and a deep appreciation for the beauty of New Zealand's landscapes, Starborough Wines was established with a vision to create exquisite wines that showcase the best of what the region has to offer. Here is why it's called Starborough. As rolling waves grace the sun-soaked shores of Marlborough, New Zealand, rocky tide pools are home to colorful constellations of starfish that connect the lush, green land with the pure turquoise sea. The starfish serves as the emblem of Starborough and are symbolic of the renewal and rejuvenation that nature provides.
Products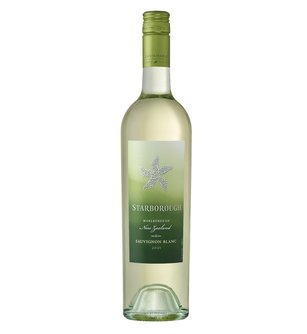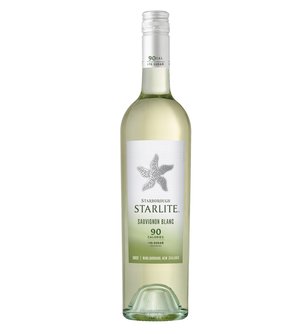 Retailers

Target
Loading Related Guides...
You must be signed in as a media user to from Starborough and interact with hundreds of other media-ready brands.
Create your Media account
×