NuFACE
THE LEADER IN MICROCURRENT SKINCARE
About
THE LEADER IN MICROCURRENT SKINCARE. NuFACE is a skincare brand that specializes in microcurrent technology, providing innovative and effective solutions for various skincare concerns. With our range of devices, skincare products, and attachments, we are dedicated to helping individuals achieve their unique skincare goals. Download our app to discover personalized skincare routines tailored to your needs.
Team Bios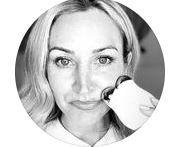 Tera Peterson
Co-Founder/Chief Creative Officer
see bio
NuFACE Co-Founder and Chief Creative Officer Tera Peterson is an expert microcurrent aesthetician with a true passion for innovative skincare solutions.
Peterson was inspired by her mother, renowned microcurrent aesthetician Carol Cole to pursue her passion for aesthetics. As a licensed aesthetician specializing in microcurrent, Peterson recognized the need for at-home treatments to help clients maintain results between treatments.
Together with her mother and sister, Peterson founded NuFACE in 2005. The NuFACE Classic Device quickly became iconic as the first hand-held, FDA-cleared Microcurrent Device for home use. NuFACE quickly accrued a list of notable firsts, including NuBODY, the first at-home microcurrent device for the body, the launch of Microcurrent Skincare powered by proprietary IonPlex® blend, and NEW Smart Devices equipped with app-enabled 3-Depth Technology to target different layers from the skin's surface deep down to the facial muscles.
Under Peterson's leadership, NuFACE has expanded to top-tier retailers and professional offices domestically and internationally. NuFACE is sold in key retailers including Nordstrom, Ulta, Sephora, and QVC, and was introduced to international markets including Asia and UK. Always true to her professional aesthetician roots, NuFACE supports licensed aestheticians across the country with the NuFACE PRO line, professional-grade handheld microcurrent devices that deliver unparalleled results to clients in the treatment room.
Beloved by clients, Peterson continues to lead client engagement with her weekly IG lives, masterclasses, and activating key industry events like YouTube Beauty Fest, NYFW INNOCOS and Beauty Tech and Innovation Summit.  Peterson has been featured in numerous media publications such as Forbes, WWD, Glossy and WHO WHAT WEAR and more.
Peterson received a degree in Business Administration with an emphasis on Management from the University of San Diego in 2000 and earned her professional aesthetician's license in 2002.  When she's not working, you can find her exercising or at the spa in Southern California and spending time with her husband and twin girls.
Loading Related Guides...
You must be signed in as a media user to from NuFACE and interact with hundreds of other media-ready brands.
Create your Media account
×