High Camp Flasks
"Take the Bar With You - Anywhere Adventure Calls!"
About
High Camp Flasks designs and markets flasks and tumblers intended for outdoor adventures, offering a way to carry and enjoy drinks in nature. Their products include a range of durable stainless steel flasks, drink shakers, tumblers, and accessories like leather holsters. They focus on making bar-quality drinkware that is portable and suitable for the backcountry, with a commitment to adventure and enjoying spirits in the great outdoors.
Founding Story
High Camp Flasks came to life in 2017 via founders Nic Barisone and Whit Gautreaux, who both shared a love of good drinks and being out in the elements. The brand produces a series of innovative flasks, including their latest flask for wine lovers, The Parkside Flask. We've used the brand's wares in the past and we're big fans. Speaking of cocktails, High Camp Flasks also has a cocktail-boosting Campfire Bitters offering that'll spice up your Old Fashioned or other classics.
Products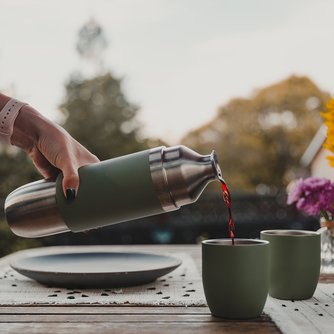 Parkside Flask™
$89.00
You must be signed in as a media user to and interact with hundreds of media-ready brands.
Create your Media account
×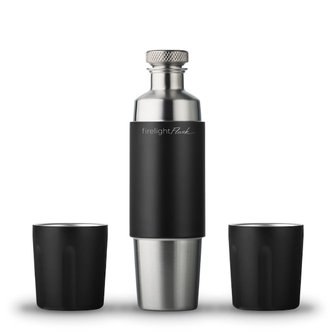 Loading Related Guides...
You must be signed in as a media user to from High Camp Flasks and interact with hundreds of other media-ready brands.
Create your Media account
×