DMC
A global leader in branded needlecraft
About
Founded in Mulhouse, France in 1746, DMC is a leading global needlecraft company with a strong heritage of high quality, innovative European manufacture that continues to this day. It produces the world's finest embroidery threads in the same factory it has always used. Its iconic stranded embroidery thread is available in over 500 colors and is the standard color reference in embroidery patterns and fashion houses all over the world.
Continuing its success into the future, DMC is now part of the wider DMC Group that brings together iconic, market-leading, needlecraft brands Rowan, Sirdar and Wool and the Gang. Each with its own strong heritage for producing quality threads, yarns and patterns. The Group also owns Tilsatec, a manufacturer of cut-resistant technical yarns and PPE.
Founding Story
In 1746 Jean-Henri Dollfus, Jean-Jacques Schmalzer and Samuel Koechlin started a joint venture to manufacture indienne in France. Indienne is a colorful printed fabric originally developed by artisans in India. These lightweight printed fabrics created a revolution in fashion because they made colorful patterned fabric affordable for the masses.
In 1800 Jean-Henri's nephew Daniel headed the company. Married to Anne-Marie Mieg they created a lasting name for the brand The Dollfus-Mieg & Compagnie - DMC. The business was highly successful, winning awards at the huge industrial exhibitions of the time.
Jean-Henri's sons, Jean, Daniel and Emile and his son-in-law Frédéric Engel, laid the foundations for DMC to become the business it is today. It was a family enterprise. Frederic's political and social engagement, Emile's passion for manufacturing and Daniel's expertise in chemistry and dyeing, teamed with Jean's recognition of the booming popularity of needlecraft, created the legacy of quality, color and cultural influence that are still alive in DMC.
Emile introduced mercerization, a technique that created the unique shine and strength of DMC threads. Daniel, the scientist of the family, improved the dyeing processes and possibilities, unlocking the world of color and creating the famous colorfast quality of the threads. By 1888 DMC began to focus solely on thread manufacture and in 1898 our iconic stranded embroidery thread, Mouliné Spécial was created.
Products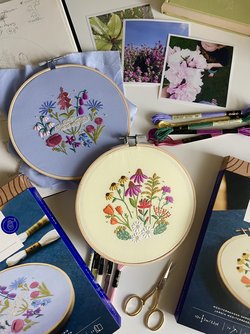 DMC Designer Collection
$46.99
You must be signed in as a media user to and interact with hundreds of media-ready brands.
Create your Media account
×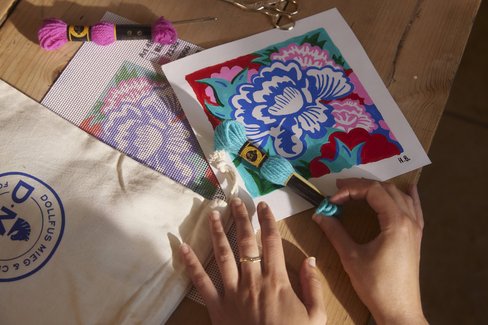 DMC Tapestry Collection
$40.00
You must be signed in as a media user to and interact with hundreds of media-ready brands.
Create your Media account
×
Loading Related Guides...
You must be signed in as a media user to from DMC and interact with hundreds of other media-ready brands.
Create your Media account
×