Classic Fella
Classic Fella - The Underwear of Menswear. Cultivating character through exceptional wardrobe standards.
About
Classic Fella tells the story of the discerning man. Specializing in high-end undergarments, we are driven by an initiative of authenticity and camaraderie objectified through wardrobe standards of exceptional quality and lasting style. Much of our inspiration originates from the mid century American spirit. Our ideal to live with balance and confidence exemplifies the benchmark of what it means to be a man at his peak - symbolized by our focused Archer.
Sustainability is a fundamental part of the brand, adhered through our small physical footprint, usage of natural fiber fabrics, and recycled materials for packaging. Our heritage inspired, made in Italy products are a natural addition to collections of the most selective men, available directly online with plans for key retail partnerships in select men's stores.
Founding Story
Classic Fella was established to empower men to live at their greatest potential by its founder, Stephen, who was raised in northern Mississippi to aim high and pursue his passions. As a form of creative expression, Stephen began developing the concept of Classic Fella in Spring of 2021 - a notable contrast to his profession as a physician.
Stephen sought the opportunity to design high quality undergarments that objectify the wearer's aspirations of a life well lived. Classic Fella is built around the principle of being one's best, truest self, a thought that echoes the teachings of Stephen's upbringing. Today, Stephen resides in Atlanta, where he continues to inspire men through Classic Fella, not just in terms of outer presentation but, more importantly, the cultivation of character.
Team Bios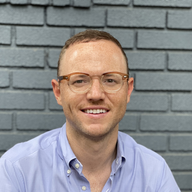 see bio
Stephen's journey began in the hills of north Mississippi where he was raised to aim high and pursue worldly exploration. As a form of creative expression and identity affirmation, Stephen began developing the concept of Classic Fella in Spring of 2021. Stephen presently resides in Atlanta where he also practices as a family medicine physician.
Testimonials
Loading Related Guides...
You must be signed in as a media user to from Classic Fella and interact with hundreds of other media-ready brands.
Create your Media account
×