Aura
Unlock Your Credit Potential with Aura
About
Aura is a comprehensive credit monitoring and identity theft protection service that empowers individuals to take control of their credit. With advanced features and industry-leading technology, Aura provides real-time alerts, credit reports, identity monitoring, and personalized guidance to help users understand and improve their credit health.
Products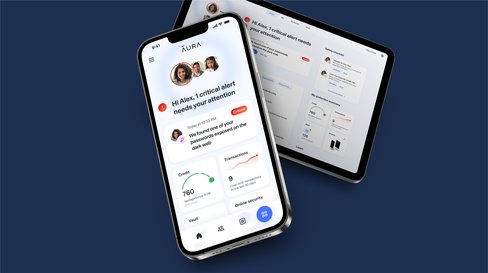 Team Bios
see bio
Agya Garg is a technology executive with nearly 15 years of experience, currently serving as the Senior Vice President of Product Management at Aura, an all-in-one suite of online safety features that protects families' digital lives. Her primary focus is protecting families from online threats such as inappropriate content, excessive screen time, identity theft, and scammers. Agya's unique perspective as a tech-savvy parent of three kids (ages 10, 8, and 1) drives her personal philosophy that while exposure to the internet and devices is inevitable for children, it's essential to equip them with the tools to stay safe. With her leadership, Aura is at the forefront of creating a safer digital world for families, bridging the gap between technology and responsible parenting.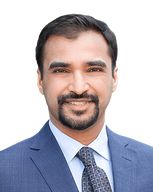 Zulfikar Ramzan
Chief Scientist and EVP, Product and Development
see bio
As Chief Scientist and CEO of Aura Labs, Dr. Zulfikar Ramzan is helping to drive Aura's innovation agenda focusing on the development of an industry-first AI-driven platform that enables predictive, personalized, and autonomous digital safety experiences for consumers. He previously served on Aura's Board of Directors.
Ramzan joins Aura from RSA where he served as Chief Digital Officer and Chief Technology Officer. Additionally, he served as Chief Product Officer for NetWitness, RSA's threat detection and response business.
Ramzan holds more than 60 granted patents and a PhD in electrical engineering and computer science from MIT.
Loading Related Guides...
You must be signed in as a media user to from Aura and interact with hundreds of other media-ready brands.
Create your Media account
×