ALB Tutoring, LLC
"Unlock Potential, Embrace Success - ALB Tutoring, Where Students Always Learn Better!"
About
ALB Tutoring, LLC is an educational service that combines academic tutoring with psychological insights to help students learn better, with a focus on self-awareness and leveraging individual strengths. The company offers support in academia, standardized test preparation, college admission guidance, executive functioning, and services for international students. Their approach aims to foster personal, cognitive, and intellectual growth, equipping students with skills for current and future success, and training them with the aptitude to always learn better.
Founding Story
ALB Tutoring, LLC was founded in 2015 by Alessandra L. Badioli, who was inspired to create a new model for tutoring after her own experience with a tutor for the GMAT. Recognizing the need for continuous, individualized support beyond the traditional "teach and leave" approach, Alessandra, with her background in psychology, envisioned a more therapeutic, mentorship-driven relationship between tutor and student. The organization is rooted in the belief that students benefit from learning strategies that embrace their unique styles and strengths, thus empowering them to engage, build self-esteem, and learn better. This innovative hybrid of education and psychology aims to guide students not only in academic tasks but also in personal, cognitive, and intellectual growth.
Services
Academic Tutoring
$250.00 / 50 minutes
ALB Tutoring's subject-specific educators support students in middle school, high school, and college academic courses including college preparatory, honors, and AP levels of economics, English, foreign language, history, math, science, social science, and writing.
Education > K-12
Standardized Test Preparation
$250.00 / 50 minutes
ALB Tutoring supports students with the SSAT, ISEE, SAT, ACT, GRE, GMAT, LSCAT, MCAT, TOEFL, AND IELTS examinations by crating and implementing personalized curriculums to enhance comprehension and application, train in test-taking skills, manage test-anxiety, and build confidence.
Education > K-12
College Admission Guidance
$300.00 / 50 minutes
At ALB Tutoring, we actively transform the stressful, task-laden college application process into an enjoyable experience of introspection, self-discovery, and excellence. We are students' greatest advocates and team members in this process.
Education > K-12
Executive Functioning Coaching
$250.00 / 50 minutes
At ALB Tutoring, executive functioning experts support students in gaining awareness of and improving their self-management skills. Students learn how to become confident, independent learners.
Education > K-12
MindPrint Evaluation
$450.00 / 60 minutes
ALB Tutoring x MindPrint Learning is an evidence-based cognitive assessment to evaluate critical skills across reasoning, memory, executive functioning, and processing. The 60-minute at-home assessment provides curriculum-neutral skills and strategies curated specifically for each learner.
Education > K-12
Team Bios
see bio
Alessandra founded ALB Tutoring in 2015 after meeting with a tutor for the GMAT. This experience prompted her to reflect on the typical role of tutors, who often arrive, teach the lesson, and leave. She realized that students, particularly those in middle school, high school, and college, would benefit more from continuous, individualized support.
Drawing on her background in psychology, Alessandra envisioned tutors functioning more like therapists, as mentors with whom students develop a trusting relationship and meet on a regular basis. These professionals guide students through academic tasks while fostering unique strategies and skills to create and maintain change. She made it her goal to help students learn better and continuously evolves her practice into an innovative holistic hybrid within education and psychology.
Growing up between Manhattan, Connecticut, and Italy, Alessandra is a multilingual and multicultural citizen of the world. She attended Convent of the Sacred Heart 91st Street in New York City and Sacred Heart Greenwich in Greenwich, CT. She studied Economics and French at New York University and ultimately graduated from the University of Bologna in Bologna, Italy, before returning to New York to obtain a Master's Degree in Psychology at The New School.
She is trained in executive-functioning coaching and is familiar with the competitive demands of rigorous middle school, high school and college life. She will change your child's attitude, outcome, and life trajectory.
In addition to her love for helping students learn better, Alessandra keeps herself busy playing tennis, skiing, and needlepointing. She also enjoys reading, cooking, traveling, and entertaining with friends.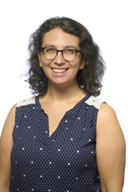 Amy
Academic Specialist - History
see bio
Amy is a veteran history and politics teacher who has taught grades 6-12 and supported students preparing for AP History exams as a teacher and tutor. Prior to teaching, Amy was a policy aide in the U.S. House of Representatives to former House Democratic Leader Steny Hoyer. She is a proud graduate of the University of Wisconsin-Madison with a Bachelor of Science in political science and integrative biology. While working on Capitol Hill, she earned a Master of Public Policy from The George Washington University and later earned a Master of Arts from Relay Graduate School of Education in NYC. She holds a New York State Professional Certificate and is qualified to teach special education. To Amy, always learning better means helping students develop the skills and mindsets necessary to build independence and confidence in school. Her students can count on her for the kind of feedback that will help them improve their thinking and study habits.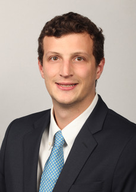 Andrew
Academic Specialist - Business
see bio
Andrew is an economics and finance specialist with a BA in Economics from Haverford College and is currently pursuing MBA from the University of Southern California. He helps students always learn better by guiding them to create connections between economic theories and real-life scenarios.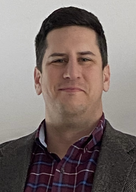 Brendan
Academic Specialist - History
see bio
Brendan is a veteran history specialist with experience teaching Sociology, Civics, Government and American History. He holds a BA in American History and a Masters of Teaching. Brendan has successfully worked with students of all levels, from those who need the most support to those enrolled in AP level classes. To Brendan, always learning better means continuing to dig deeper in a subject as there is always more to learn and different ways to do so.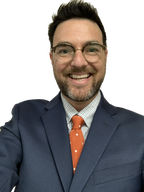 Eric
Academic Specialist - English
see bio
As an Instructional Coach and English teacher with a doctorate in Educational Leadership, Eric supports both adults and adolescents in their learning. Eric believes that learning should be engaging, creative, and supportive. What we learn should be more than information; our learning should shape who we are, help form our beliefs, and fuel our passions. As we learn to read and write, we have an opportunity to view the world more clearly and with more nuance. To Eric, always learning better means making learning meaningful, relevant, and engaging. Eric works to connect what we learn in the classroom to our own lives and the complex world we live in.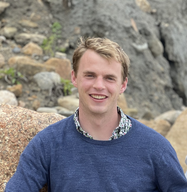 Forrest
Academic Specialist - English
see bio
Forrest has worked in education for eight years, tutoring and teaching English Literature and Writing at schools such as The Lawrenceville School in New Jersey and the Field School in Washington, DC. He has a MSEd from the University of Pennsylvania and an MA in English Literature from the Bread Loaf School of English at Middlebury College. To Forrest, always learning better means scaffolding students to learn information and to develop skills for life. The focus of work in the classroom (and in a tutoring session) is not just to learn a new topic or complete a specific task. Every time students learn, they also learn HOW to learn—how to work through struggle, to be persistent, to believe in themselves, to analyze what's working or what's not, and to ask for and receive help more effectively.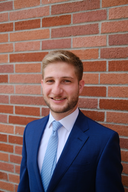 Gianmarco
Academic Specialist - Mathematics, Science, Computer Science, Business
see bio
Gianmarco is an imaginative thinker armed with an MBA from USC's Marshall School of Business and a background in mechanical engineering. He bridges business and engineering seamlessly and is passionate about helping students always learn better through a commitment to continuous growth, self-improvement, and embracing learning as a lifelong journey. To him, this means actively seeking opportunities that enhance student understanding, skills, and perspectives as they develop into autonomous young adults.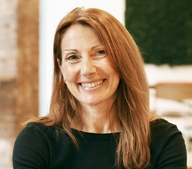 Giuliana
Academic Specialist - Foreign Language
see bio
Giuliana successfully embodies both Italian (her native) and German (her adopted) languages, cultures, and lifestyles, living as an expat in New York City. She boasts an illustrious career as a language instructor, having served as a lecturer at esteemed German universities including Regensburg, Passau, Würzburg, and Bayreuth. Upon relocating to the United States in 2014, she furthered her commitment to language education by teaching German and Italian at premier private language schools. Giuliana helps students always learn languages better by learning smarter (not harder) and with desire.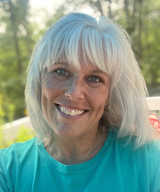 Jean
Academic Specialist - Science
see bio
Jean is a life-long learner who approaches tutoring believing in the power of yet, recognizing that mistakes are valuable stepping stones to understanding. With her, students embrace challenges, learn from missteps, and celebrate when mastering new learning. As a veteran science educator of over 22 years, Jean seeks to help her students make real-world connections to ensure a greater understanding so they can confidently approach new problems to tackle the unknown. She incorporates the mindset of always learning better to work collaboratively through self-reflection to empower students to understand the skills needed to learn chemistry and, more importantly, how to learn.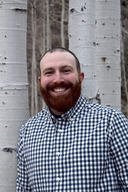 Joe
Academic Specialist - Science
see bio
Joe is a licensed middle and high school science educator based in Colorado, specializing in courses such as biology, chemistry, and physics. He brings hands-on research experience in conservation biology, notably in projects centered on sea turtles and mountain lions, to teaching and tutoring to help the material come to life. Currently, Joe is pursuing his Masters in Counseling with the goal of coaching students both academically and personally. His educational philosophy emphasizes always learning better and the importance of holistic learning; Joe believes that true understanding allows students to assimilate knowledge in ways that resonate personally, empowering them to excel both academically and in their individual visions of success.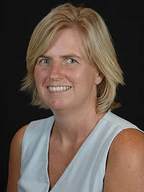 Kerry
Academic Specialist - Theology, English
see bio
Kerry has been teaching for over 15 years, guiding students in theology, literature, reading, writing, executive functioning, and confidence growth. Her approach to teaching involves a respect for the learning process and a belief that all students are capable of learning and flourishing. She provides her pupils with tools that allow them to achieve, including organizational skills, writing and grammar development, and analytical strategies and growth. To her, always learning better means encouraging students to concentrate on how they can improve their critical thinking and reasoning skills. She encourages them to focus not only on the grade but on their own improvements, both in academics and in their confidence.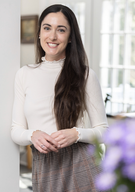 Kim
Academic Specialist - Mathematics
see bio
Kim is a math specialist with experience teaching middle, high school, and college mathematics. She has a PhD in Mathematics Education and believes that math is taught best when students are actively engaged in the process. To Kim, always learning better means making meaningful connections to help students retain information for longer.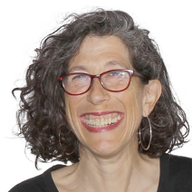 Laura
Academic Specialist - Science
see bio
After transitioning from a boarding school to a day school five years ago, Laura missed the deeper connections with students. To bridge this gap, she began tutoring introductory and AP Biology. With over a decade of experience in AP Biology, ten years training other instructors, and five years teaching 6th grade science, Laura enjoys working with students at different points in their academic journeys. She helps students always learn better by monitoring their attitudes towards learning and adjusting her teaching to meet their evolving needs. With Laura, students view their ability to learn as a muscle that can be strengthened which requires a willingness to change the way they exercise it and a conviction that it can grow. This means tailoring lessons to student interests and acknowledging when they feel overwhelmed, encouraging them to recognize progress and empowerment in places they may not have looked before.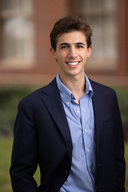 Tommaso
Admissions Advisor
see bio
Originally from Milan, Italy, Tommaso holds a BS in Economics and Psychology from Duke University and a MS in Business Analytics from the University of Southern California. He is an expert in data science and generative AI. Tommaso leverages his experience immigrating to the US as an international student to help all students navigate barriers in admissions. With his guidance, students always learn better by establishing people-driven connections which shift education from one-way streets into conversations.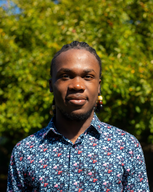 Walter
Academic Specialist - Mathematics, Science
see bio
A distinguished alumnus of Harvard University, Walter is deeply committed to fostering an appreciation for the intricacies and real-world applications of mathematics in the minds of students. He is currently pursuing his Master's degree in Mathematics at New York University to further examine and apply the creativity and practicality of the field. Walter helps students always learn better by scaffolding connections between complex concepts to ignite their passion for learning and understanding. He applies his love for theatre in innovating his communication style to resonate with and help students enjoy the wonders of mathematics as much as he does.
Testimonials
Loading Related Guides...
You must be signed in as a media user to from ALB Tutoring, LLC and interact with hundreds of other media-ready brands.
Create your Media account
×